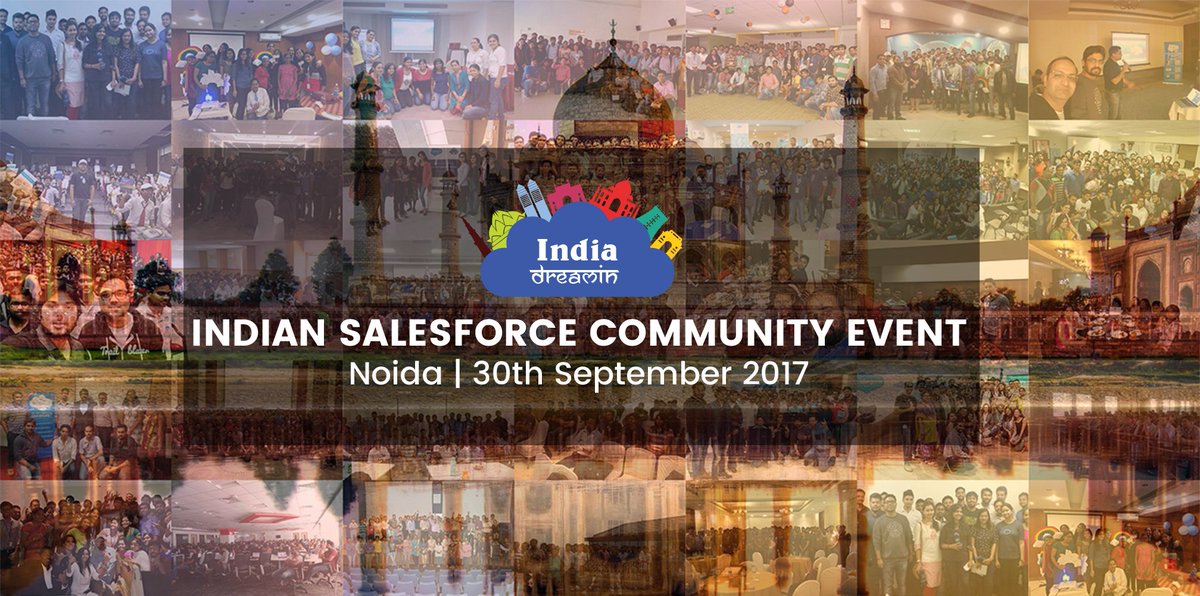 We all know about DreamForce and other various events which is very popular among Salesforce community. Unfortunately, none of the events have taken place in India till 31st of March, 2017.
Wait!!!
Did you Notice that?
I told none of the events have taken place in India "till 31st of March".
Can you guess? Why?.
Did you ever heard of "Jaipur Development Fest" or "JDF"?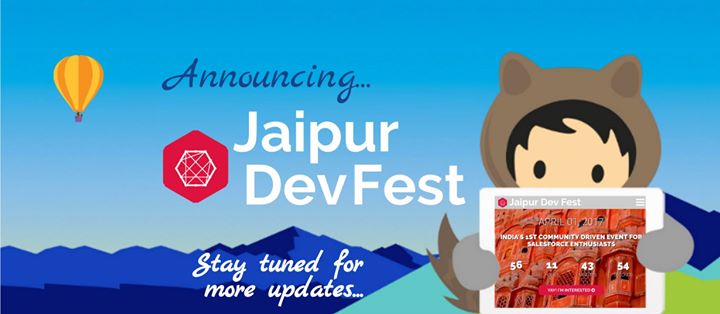 JDF or Jaipur Development Fest was the first salesforce community event organized in India on 1st of April, 2017 by the Salesforce community for the Salesforce community.
(If you guys want to see a blog on JDF then please let me know in the comments )
So, let's come to our discussion about IndiaDreamIn.
IndiaDreamIn is the 2nd Salesforce Community event held in India By Salesforce Community for Salesforce Community. It was organized in Greater Noida (Noida) in G L Bajaj college on 30th of September 2017.
Unlike JDF, IndiaDreamIn was organized on a more larger scale. People from worldwide have shown interest in this event like they did for JDF. Some of the most known personality
were there in this event like
Peter coffee
,
Holly Firestone
,
Rajdeep Dua
,
Erica Kuhl
,
Abhinav Gupta
,
David K Liu
,
Amy Oplinger
and
many more. Also, there was MVP's from India was in the event to make this event more memorable. Everyone was amazed in the event because the personalities who represent's Salesforce were checked into IndiaDreamIn.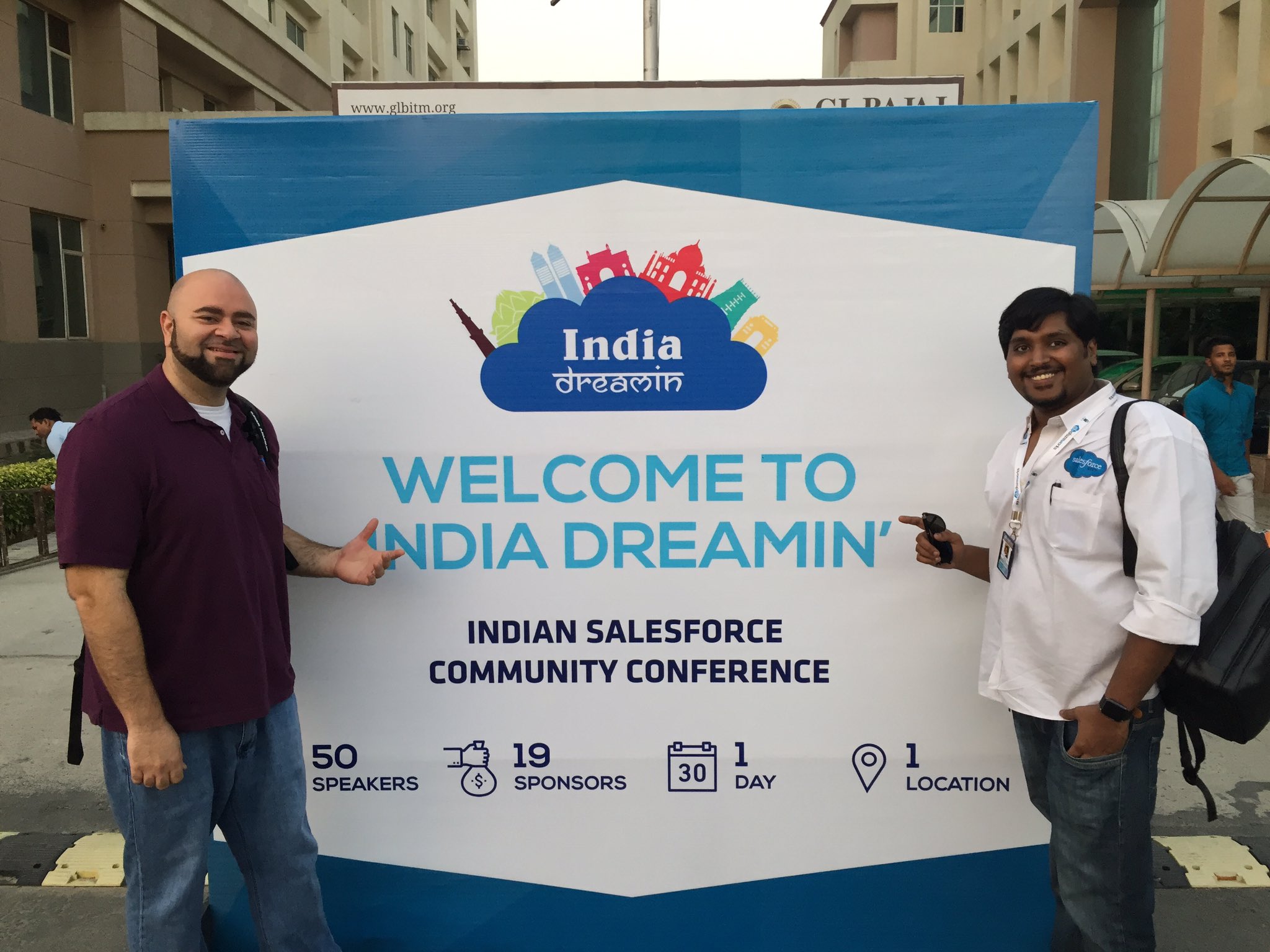 Representational Image : Source
Sponsorship :
Representational
Image :
Source
There was lots of tweet flowing on twitter with the hashtag of #indiadreamin17. Everyone was busy in attending the session of star speaker's and some enthusiast.
And why Not!!
This was the reason they were here among us.
This event was sponsored by lots of companies like SaasFocus, Persistent, Concretio and many more.
If you want to see the list of sponsoring companies, then check it here.
Stay Tuned for more blogs regarding IndiaDreamIn. Do subscribe to my blog on the right of the blog title.
By the way, If you guys have attended the event, let me know which presentation you liked the most. Meanwhile,
I will try to bring the slides which
were
presented in the event.
I
f you guys have any question on my post then drop it in the comments, I will be happy to answer it.
Enjoy the blog.
Cheers!!!
All you need to know about India's Biggest Salesforce Community Event (IndiaDreamIn)
Reviewed by
Tarique Shamim
on
October 05, 2017
Rating: